---
SVS Relo. Update
A corner turned. For those who book accommodation you may have noticed rate increases over the last 60 days. Rate increases are a positive sign for corporate housing in Canada as they are a direct reflection on demand for housing.
While stronger demand is positive, the actual supply of housing across Canada has decreased, which poses problems for companies requiring accommodation. Many providers let go of vacant suites during the height of covid as demand was not there, and now with limited supply this has led to an increase in occupancy with demand outstripping supply in many Canadian markets
As we head into winter, with supply still not at pre Covid levels there may not be the normal winter discounts that we see in our industry, so the next three months will prove to be really interesting if demand continues to be strong.
The Canadian winter vs Covid reopening, it will be interesting to see who has the biggest impact on temporary housing this year.
---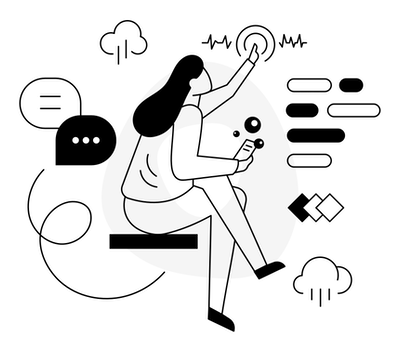 Sky View Suites Group Co-op Testimonials:
Sky View Suites realizes the importance of teaching and nurturing the future of tomorrow and embraces the opportunity of working side-by-side with young professionals. This month, we want to highlight a few testimonials from students that have worked with us over the years.
---
"Looking back to my first day at Sky View Suites, I remember all the questions racing through my head. I was worried that I wouldn't be skilled enough for the job, I was worried that my shyness would impede my success and I was worried that I would make a bad first impression. The second that I walked into the Sky View Suites office for the first time, all of my concerns vanished.".
"I was taken aback by how kind and welcoming everyone was; I immediately felt accepted and everyone made me feel like I belonged in my position. I was most impressed by how the Sky View Suites team really encouraged question asking. They made it clear that no matter how dumb a question may seem, you should always ask it. This helped me achieve success when working and gave me confidence that I was not making any mistakes."
"As a co-op student, I also had the opportunity to ask questions during weekly meetings that widened my learning beyond the work I did in my specific department. Sky View Suites is a company in which you make a meaningful change through the work you do, and this is an extremely satisfying feeling that I am grateful I got to experience. A big thanks to everyone at Sky View Suites for making this Co-Op term such an enjoyable and memorable experience."
— David, University of Waterloo Co-op Student, Winter 2021
"There was always a time and a place for my voice to be heard, allowing me to contribute and be an important part of the company."
- David, Winter 2021
"In previous Coop terms, I found myself at desk jobs where my tasks were repetitive and small. At Sky View Suites, I was always moving and what I was doing was important. They made me feel like my work meant something to the company and I could see the immediate impact my work had on the success of the business."
"Not only was it a fulfilling job, but the team at Sky View is incredible. They always made me feel like part of the team from the start by encouraging me to learn new things and keeping me engaged. They are kind, caring individuals who want you to succeed. If you like working at a job where every day is different, you can improve every day, and you can have fun while working, then I recommend a career at Sky View Suites."
— Christian, University of Waterloo Co-op Student, Fall 2019
To read more co-op student testimonials and how SVS continues to provide valuable career opportunities, feel free to visit the Sky View Suites Career Page
---
SVS Realty Update from our Real Estate Division.
The month of August has proven to be the third-best sales result on record in the GTA. With the usual summer slowdown, we saw supply tank and demand remain strong. Competition is ever high with multiple offer situations still common, resulting in annual double digit increases in selling prices. August saw 19.9% drop in sales from this time last year, while new listings fell 43% compared to August 2020. The condominium segment continues to bolster with year-over-year growth in sales, evidence of the 2021 comeback.
It is clear that supply is not keeping up with demand and this is expected to continue as immigration returns to Toronto. Low interest rates continue to fuel activity and add to the lack of supply. The average price of a home in the region increased to $1,070,911 in August from $951,219 at the same time the year.
As we head into fall, market conditions are expected to become increasingly more competitive as population growth in the GTA begins to trend back to pre covid levels.